"No Cages! No Wall!" by Paris Paris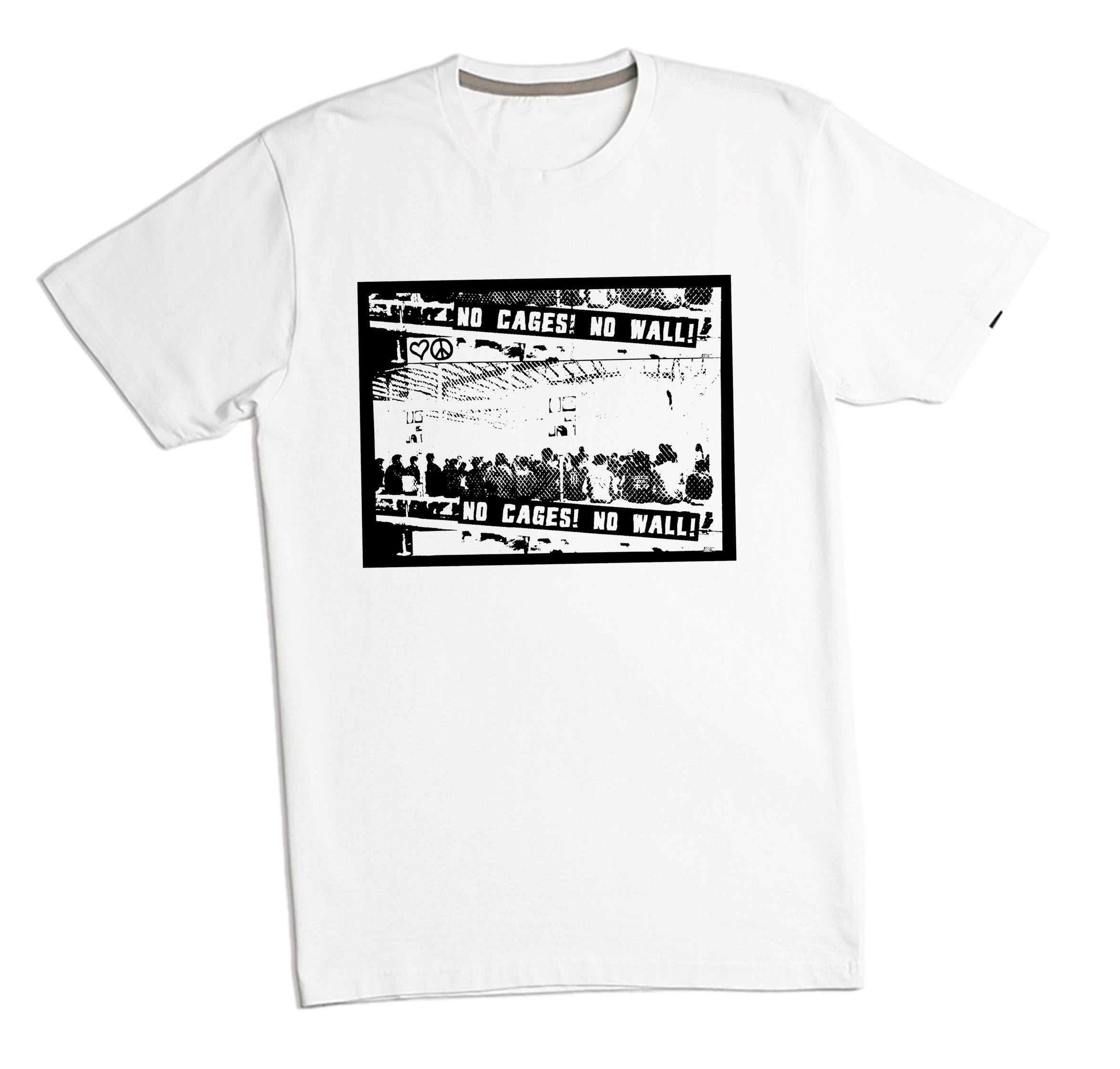 "No Cages! No Wall!" by Paris Paris
08/16/2019
"No Cages! No Wall!" is a hand-printed T-shirt by Paris Paris. 9"x7" black ink print on White 100% cotton T-Shirt. Sizes XS-XXL.
Please note: each T-shirt is made to order. Please allow 2-3 days for the completion of your shirt.
100% of the proceeds to be donated to RAICES.
"I am "Paris!", a 23 year old PVD-based Latino curator and artist. "Paris" serves as a alias and creative outlet where I practice and produce multi-media artwork, curated events, exhibitions and more. My interests as an artist is challenging the viewer through language, typography and "propaganda"-style creative direction. My interests as a curator is bringing community together to celebrate a common interest and/or an artistic accomplishment.
Words about the artwork: In 2018, an outbreak of video and audio footage surfaced on the internet which depicted children, families and persons being detained and kept hostage in cages. This personally shocked me and enraged me, I couldn't believe that this was happening to people especially in AMERICA "The Land of the Free"!?! I couldn't just share and rant about this on Facebook or Instagram, I felt the need and duty as a artist and organizer to contribute somehow someway.. I created this image in protest of the events that were happening and in June 2018 I collaborated with Nitro Cafe (A PVD based coffee shop) and made dozens of t-shirts that 100% of proceeds went to RACIES. Now in 2019, the events are still taking place and in some ways are worse than they were in 2018… 100% of the proceeds from this print/t-shirt will go to RAICES to support families and persons being detained at OUR border! #Freeourpeople."