"Fearless" by Leif Goldberg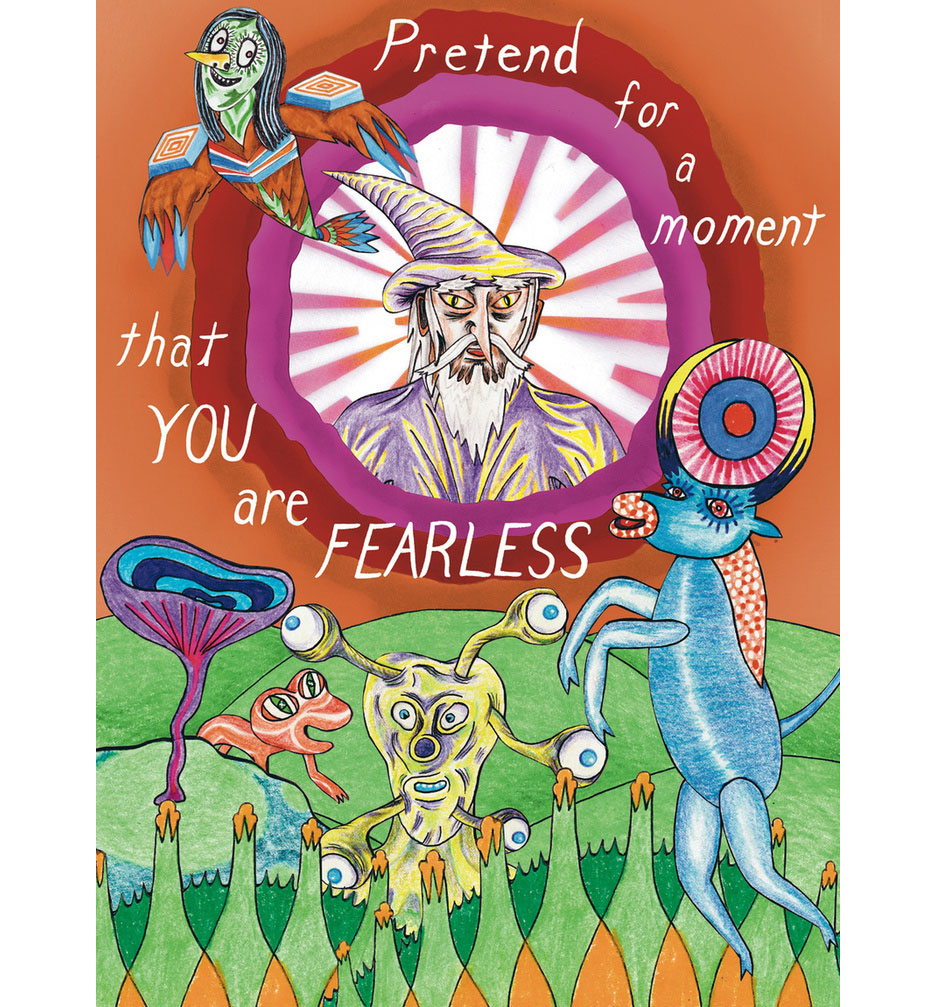 "Fearless" by Leif Goldberg
12/10/2013. Signed and numbered edition of one hundred 18" by 24" prints.
Leif Goldberg is a former member of Fort Thunder, Forcefield, and trutheatertheater. He created this cosmic image where the inhabitants of a fantastic planet experience the joy of fearlessness. It's intent is to remind viewers that we are all afraid but sometimes to find liberation we must pretend, for a moment, that we are fearless!
"Fearless" is an edition of 100 prints by Leif Goldberg featuring words by Peter Glantz & Becky Stark. With a small border for framing, the print fits into a standard 18" by 24" frame.