"The Ghost of Beatrice Warde" (THIS IS A PRINTING OFFICE) by DWRI Letterpress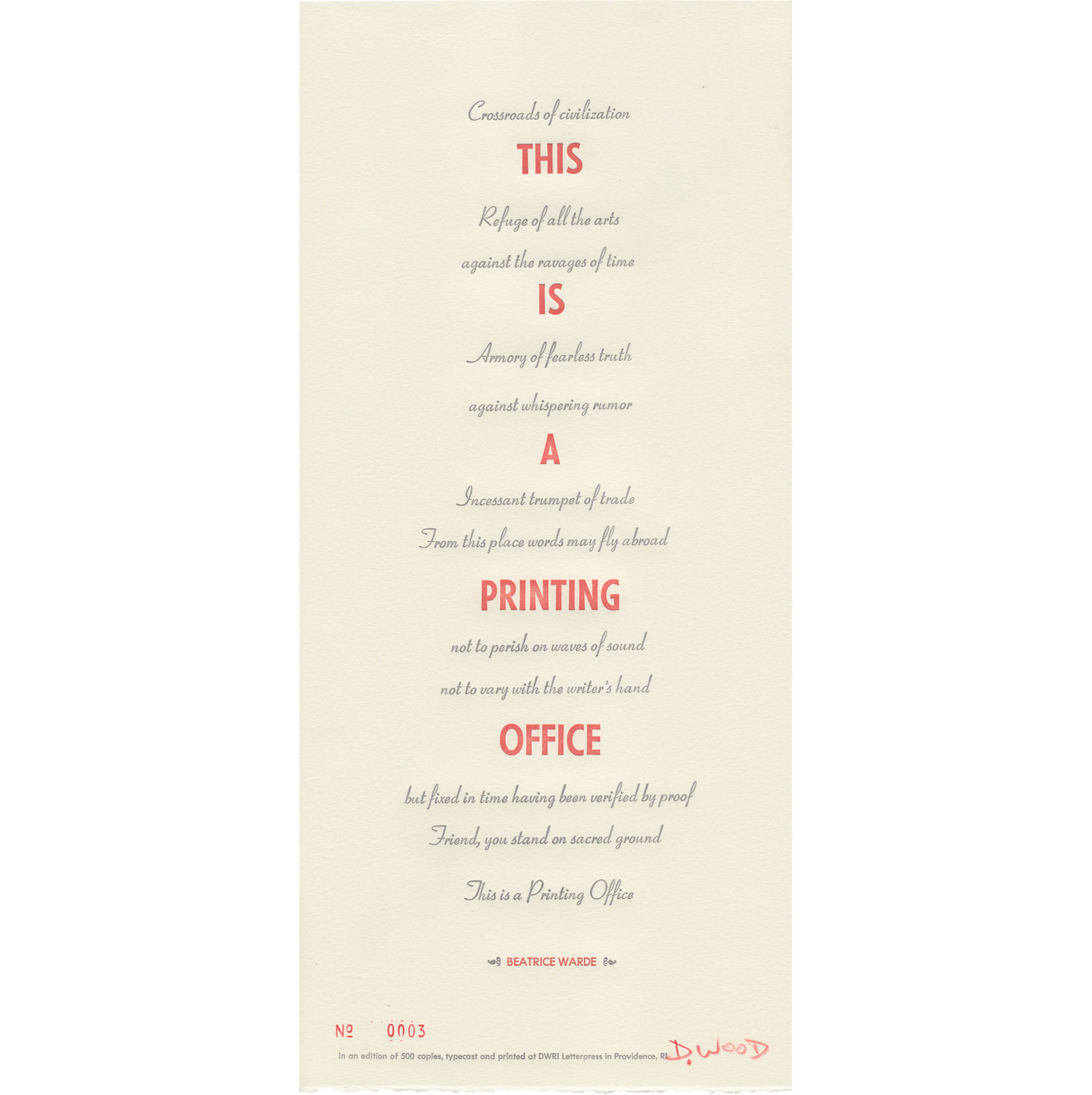 "The Ghost of Beatrice Warde" (THIS IS A PRINTING OFFICE) by DWRI Letterpress
10/26/2012.
"The Ghost of Beatrice Warde" (THIS IS A PRINTING OFFICE) by DWRI Letterpress
This two-color letterpress print was designed and printed by Dan Wood at DWRI Letterpress. It was printed from newly cast metal type in Coronet, Tempo Bold Condensed, and Spartan Medium, on a 100% cotton Soft White Somerset 175g book print making paper.
Measures 6" x 13" unframed.
Edition of 500. Each print has been numbered and signed by Dan Wood.