"Forest Sentinel I and II" by Andy Kehoe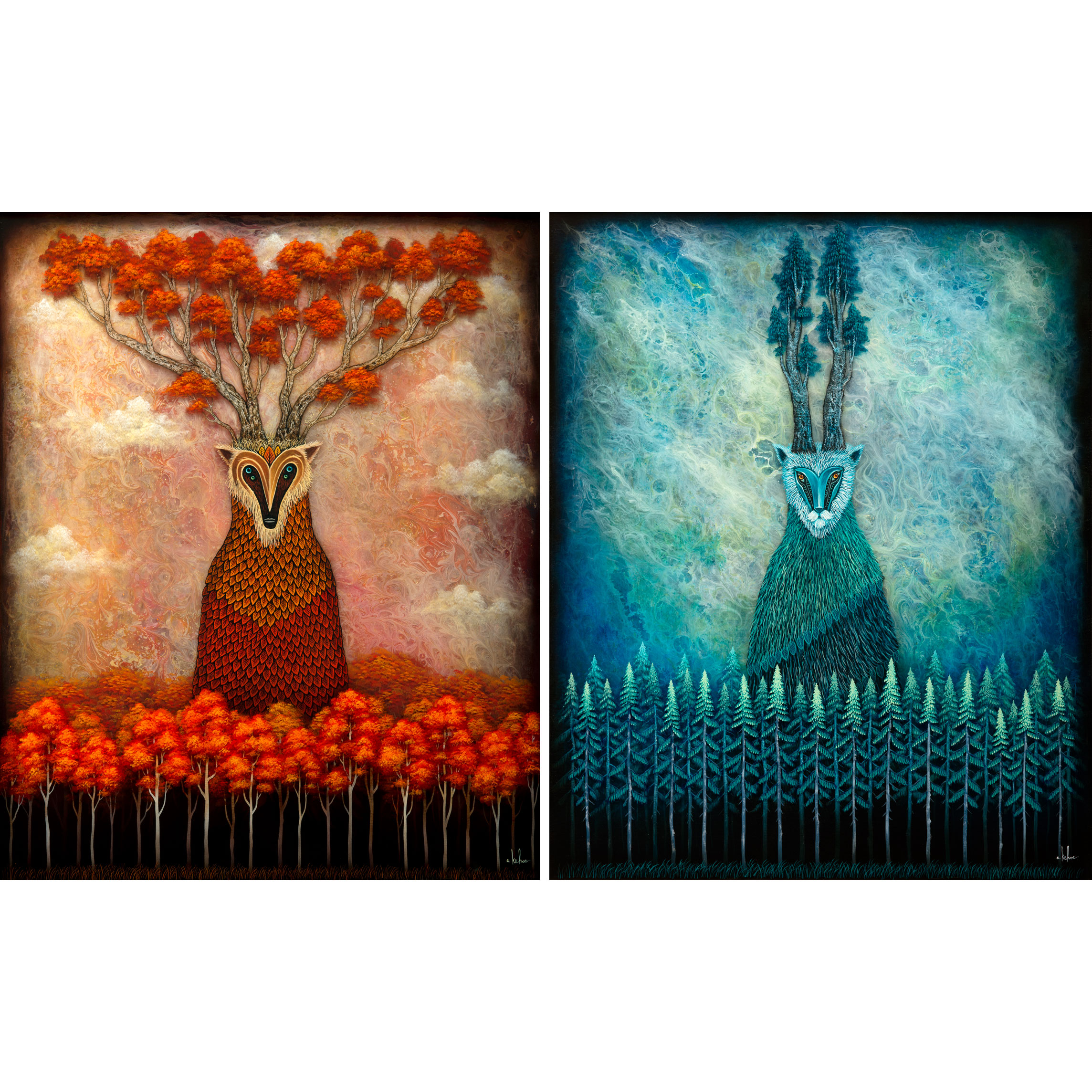 "Forest Sentinel I and II" by Andy Kehoe
10/3/17.
"Forest Sentinel I and II" is a set of 100 limited edition prints by Andy Kehoe. Sized to fit a standard 10" x 8" frame, the artwork measures approximately 9.5" high by 7.5" wide.
The original artwork is 20" x 24" Oil, Acrylic, and Resin on cradled wood panel.
The archival print was created by Tiny Showcase and ships with a corresponding certificate of authenticity. Printed on a heavy 290gsm natural white print making paper made from 90% bamboo fibers and 10% cotton.
Andy has chosen The Hispanic Federation as this week's charity. $250 from the sale of Andy's artwork will be donated.
"Hispanic Federation has launched the UNIDOS Disaster Relief Fund to help meet hurricane and earthquake-related needs and recovery in Puerto Rico and Mexico. 100% of your gift to UNIDOS goes to help children, friends and families recover from the devastation caused by Hurricane Maria and the Mexico City earthquake."
Meet the Artist: Andy Kehoe
"THE STRANGE, SAD, AND TRUE STORY OF ANDY KEHOE
Andy Kehoe was the son of a sea merchant that was killed by pirates when he was just three years old. His father barely had time to throw his son overboard before the cargo ship that usually carried pickles and kittens to Spain, carried the burning corpses of his father and all his closest friends to the bottom of the ocean.
Young Andy endured three days in the ocean before washing ashore on the Galapagos Islands. There he was raised by iguanas and learned much about the world. Like how to lie in the sun to raise his body temperature and how to swim underwater for 15 minutes to get to the yummy green algae on the bottom of the sea bed. Andy even swam like an iguana… head forward, arms at the side, and legs hanging still. How he did this without a tail is still a mystery."
Read more about Andy's adventure here!