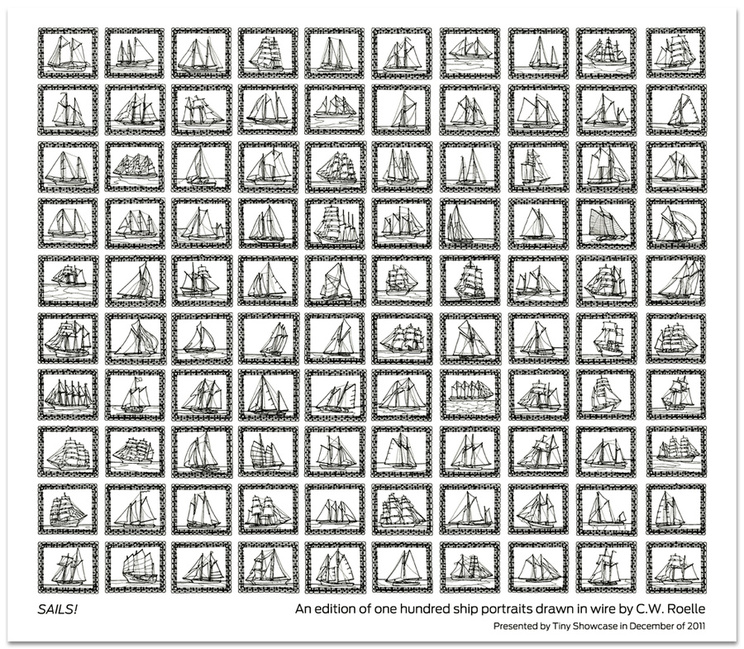 "SAILS!" by C.W. Roelle
12/22/2011. "SAILS!" by C.W. Roelle
"SAILS!" is a single-color screen print featuring all one hundred ships from C.W. Roelle's wire portrait edition.
Measuring roughly 20" by 24", it has been printed on a 260gsm archival natural white printmaking paper.
All orders placed before New Years Day will be signed by the artist.
20" by 24". Signed by C.W. Roelle.
Sold Out.
 
sold out