"All Apart" by Jen Corace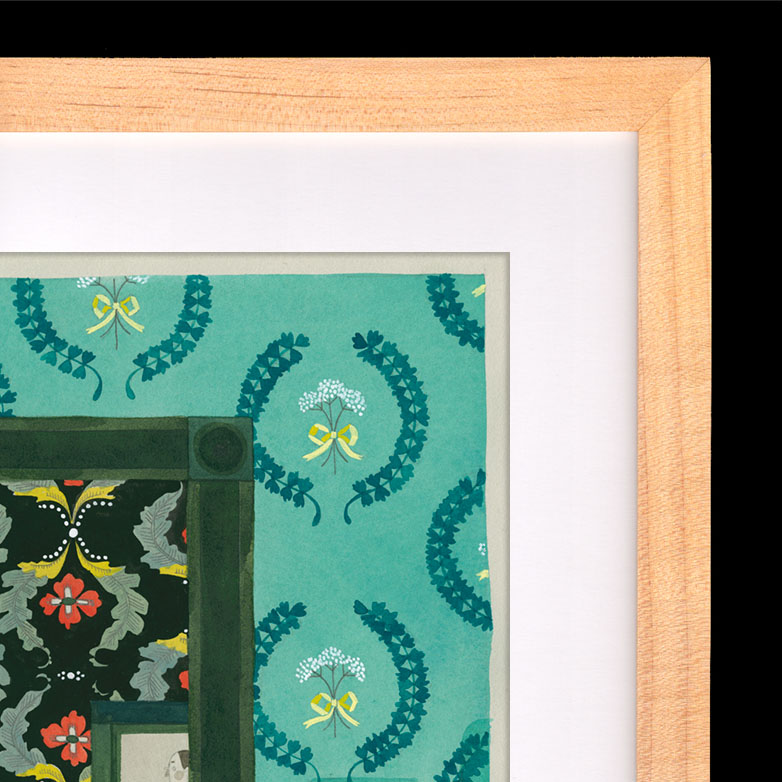 "All Apart" by Jen Corace
02/27/2018.
"All Apart" is a limited edition of 100 prints by Jen Corace. Sized to fit a standard 10" x 8" frame, the artwork measures approximately 9" high by 6" wide. The archival print was created by Tiny Showcase and ships with a corresponding certificate of authenticity. The archival artwork has been printed on a heavy 290gsm natural white print making paper made from 90% bamboo fibres and 10% cotton.
The original piece is gouache, acrylic, ink, and pencil on Rives BFK.
Available hand-framed in maple with archival mat and glass by Vermont's Joel Taplin of Taplin MFG. Framed artwork is archivally matted and hung with UV-protective glass. The hand-made frames are made from locally-milled wood with inlaid splines in each corner for added strength. Please allow three weeks for the completion of your custom, hand-made frame.
 
sold out
Jen has chosen Planned Parenthood as this week's charity. $250 from the sale of Jen's artwork will be donated to help provide reproductive healthcare to women and families.
"The mission of Planned Parenthood of Southern New England is to protect the fundamental right of all individuals to manage their own fertility and sexual health, and to ensure access to the services, education and information to realize that right."
"Born in New Jersey, happiest being left alone in my room to draw, graduated with a BFA in Illustration from RISD in 1996, traveled a chunk, worked a lot of day jobs, quit them, became serious about illustration at 27, worked on some gallery shows (Portland OR, Seattle WA, New York NY, Tokyo Japan, Philadelphia PA, Los Angeles CA, Providence RI), worked on some children's books (Little Pea, Mathilda the Orange Balloon, Sweet Dreams, The Steadfast Tin Soldier, Telephone … ), dabbled in other illustration projects (Crate and Barrel, Real Simple, Polygon, Smithsonian Magazine, Shambhala Publications, Tin House), learned about boundaries around the mid thirties (that was a REAL moment, everyone), lives and works in Providence RI, loves her house, loves her dog, loves her friends, loves her family, loves breakfast, loves breakfast for dinner more, loves biking, loves walking more, currently fully realizing and embracing that NJ kid who is most content in a room, at a desk making sense of lines and shapes and colors."